Monday, December 31, 2007
9:08 AM |
Posted by Kristin |
|
Edit Post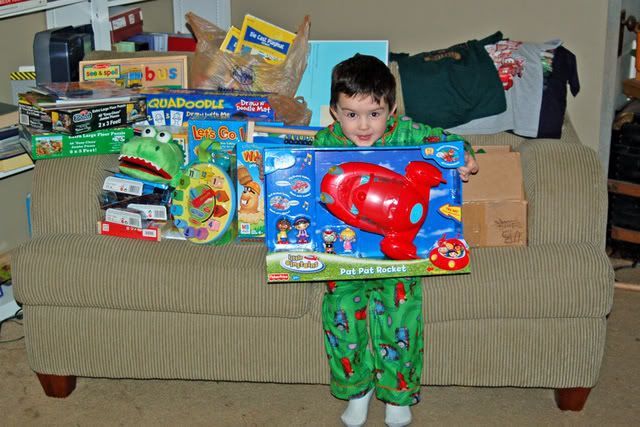 I love having Christmas at the beginning of my two week break. It makes Christmas vacation seem soooo much longer.
We had a great Christmas... Luke got practically everything he wanted between mommy & daddy, Santa, and both grandmas! Joel & I got a great Christmas gift-- brand new carpet in our dining room, living room & hallway! It makes it look like a brand new house! We love it!
Today is our last Christmas celebration. We are heading to Grandma Romin's in just a little less than a half hour. My aunt & uncle from Chicago and my aunt & uncle from Iowa will both be there. Then tonight I think we're both looking forward to being HOME. We'll bring in the new year together-- Joel on his video game and me doing digital scrapbooking. ha ha!
0 comments
About Me
Kristin

I'm Kristin. Married since 2002 to a super cool guy named Joel. We have a super amazing boy named Luke and a super cuddly pup named McCarthy. I'm not a very consistent blogger (at all) but I do go in spurts. I like to keep people on their edge of their seats. Ha!
View my complete profile

My Blog List



Labels

Blog Archive